FortifyIQ Exhibiting at CHES 2019 in Atlanta, GA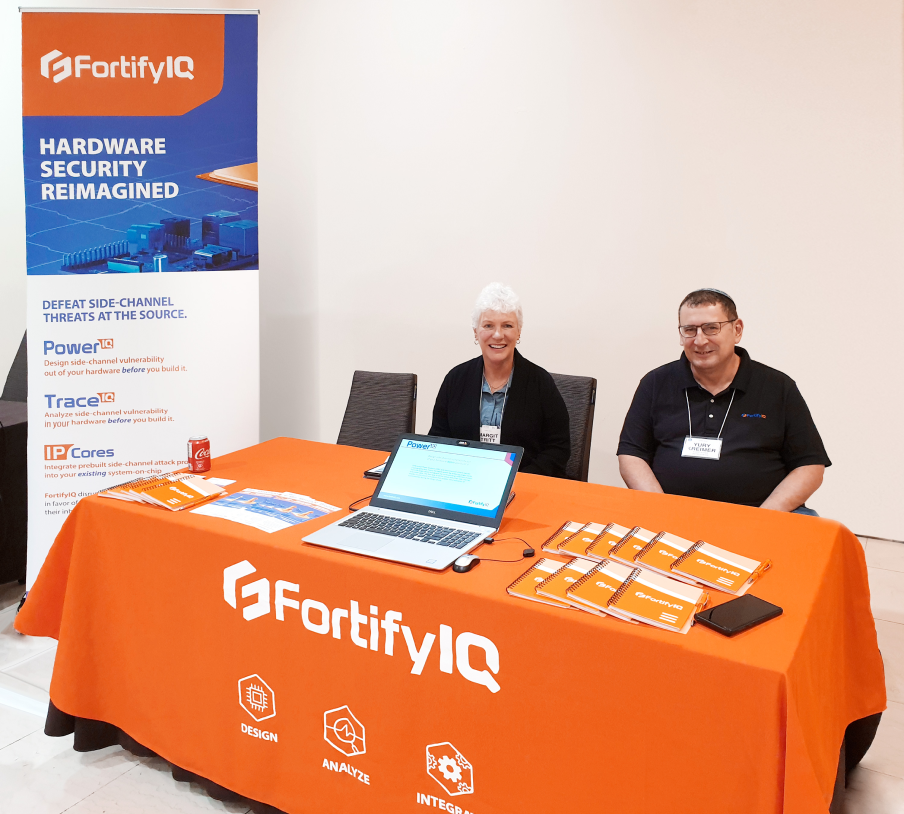 Conference on Cryptographic Hardware and Embedded Systems
NEWTON, MA – September 29, 2021 – There is a lot of secret data around us, some less valuable and some more valuable. The most valuable secrets, such as cryptographic keys, should be given the best possible protection – and that protection starts in hardware, rather than in software. This is where FortifyIQ, the leader in pre-silicon security verification solutions, comes in. With FortifyIQ solutions, the entire security verification cycle is performed at the pre-silicon stage, avoiding the expensive and time-consuming process of analyzing and correcting security vulnerabilities with a manufactured device, as well as potential re-spins and schedule delays.
"We met a significant number of manufacturers and potential prospects who came to our table to discuss their security needs and manufacturing challenges. Generally, we had two types of reaction: one was a disbelief that our solution actually solves the vulnerability to power consumption-based side-channel attacks on the microchip's secure element. This type of attack is known to exploit an intrinsic property of any electronic device – its consumption of electric power – and typical solutions can level power consumption to a certain extent, and only up to a certain number of traces.
FortifyIQ's solution is based on a different principal and perpetrators cannot feasibly devise an attack that would break into the secure element of the microchip designed with the help of our solutions.
Another reaction was surprise and excitement to see our solution, to try it out. Most conference attendees were responsible for device security and device engineering and have been dealing with the costly process of designing the side-channel attack vulnerability out of their SoCs for decades. It's not unexpected that they are skeptical, and surprised, and excited."
Yuri Kreimer, FortifyIQ's CTO and Co-Founder notes: "We had a very positive reaction from the expert community. The quick speed of the analysis and resolution of side-channel attack vulnerability in chip design was the most frequently mentioned feedback. The amount of information received by the design security engineer while using our tools was also mentioned as a valuable new feature." Following the event, FortifyIQ is pursuing some great conversations that were started at the event and is setting up trials with the prospective clients.
FortifyIQ was exhibiting and was a Silver Sponsor at CHES 2019 in Atlanta, GA on August 25-28. Cryptographic Hardware and Embedded Systems (CHES) is an annual global conference for cryptography research, focusing on the implementation of cryptographic algorithms, that has been taking place since 1999. It attracts almost 400 researchers and industry experts from around the world.